Estate Auction - Oliver Tractors
ESTATE AUCTION
OUTSTANDING COLLECTION OF OLIVER 55 SERIES TRACTORS
SATURDAY SEPTEMBER 21ST, 2019 9:30 A.M.
LOCATION: 7000 Sterling Road Litchfield, Mi. 49252
DIRECTIONS: 1 Mile South of Litchfield, Mi. on M-49 to Sterling Road Then East 1 Mile.
9 Oliver Tractors: Oliver 2655 Cab, 3pt., 20.8x38" Tires Showing 1042 Hrs; Oliver 2255, 3150 Cat Engine, Cab, Air, 20.8x38" Tires Showing 2849 Hrs, Oliver 1955 Cab Showing 3830 Hrs; Oliver 1855 w/Front Wheel Assist, Front Hyd. Angle Blade, Cab, Showing 3623 Hrs; Oliver 1755 Showing 2097 Hrs; Oliver 1655 Diesel Showing 1874 Hrs; Oliver 1555 Gas Showing 5825 Hrs; Oliver 1465; Oliver 1365 Front Wheel Assist Showing 2393 Hrs; Oliver 1265 Showing 5685 hrs; Oliver 770 Gas W.F.; Oliver 145 Lawn Tractor; Ford 801 Gas Selecto-Speed Trans; MF Lawn Tractor;
IMPLEMENTS: White 18' Wing Disc; Oliver 5 Btm. Semi-Mtd Plow; Melroe #902 3 Btm. Semi Mt. Plow; White 1 Btm. 3pt. Plow; Oliver #348 Spring Reset 3 Btm. 3pt. Plow; MF 2 Btm. 3 pt. Plow; Ford 3 Btm. 3 pt. Plow; JD 14' Wheel Disc; Oliver #76 Grain Drill; NH #455 Pull Type Sickle Mower; White 3pt. Finish Mower; Bush Hog 5' 3pt. Rotary Mower; ARPS 3pt. 8' Blade; 16' Cultipacker; 3 Btm. Crowfoot Packer; Flat Wagon w/David Bradley Gear; 3pt. Sno-Blower; Misc. Oliver Parts; Plow Parts; 94 Chevy Ext. Cab P.U.; Jeep for Parts; 14' Cultimulcher; 16' Wheel Disc;
NOTE: All items will be sold with one exception : NO snap on or blue point tools will be offered in this due to court order
SHOP TOOLS:  Sockets, Deep Well, Ratchets, Wrenches, Ratchet Wrenches, Pliers, Screw Drivers, Pullers, Test Equipment, Pneumatic Tools, Specialty Tools; Metric Tools; Breaker Bars; 1# Drive Socket Set; Large End Wrenches; Axle Puller Set; 30 Ton Gear Puller; Other Pullers; Drill Bits; Dewalt Tools Including 20V Tool Set;
MILWAUKEE TOOLS: 7 Ton Myers Shop Hoist; Floor Jacks; Rolling Tool Cabinets; Alkota Steam Cleaner; Machinist Tools, Dial Indicators Etc; Jack Stands; Porta Power Cyl. Hone; Rigid 36" Alum. Pipe Wrench; Other Large Pipe Wrench's; Impact Tools; (6) Snap-On Jackets; Milwaukee Heated Jacket; Parts Washer; Drill Press; Space Heaters; Stihl 271 Chainsaw; Huskvarna 240, 235, 136 & 40 Chainsaws; Lincoln 20V Grease Gun; Power Tools; Battery Power Tools; Craftsman 8000 Watt Generator; 30 Ton Shop Press; 20 Ton Axle Jack; Ingersoll Air Hammer; Anvil; Infrared Oil Heater; Many Other Tools;
NOTE:
This is one of the most extensive Collection of Shop & Hand Tools we have ever sold
Many Items appear to be unused & many duplicated
GUNS: Winchester Model 94 "Big Bore" 375; Winchester Model 70 458 Bolt; Winchester Model 71 WCF 348; Winchester Model 70 XTR 338 "WINN Mag"; Winchester Model 94 385J Crazy Horse Commemorative; Winchester Model 94 XTR 375 Big Horn Commemorative; Winchester Model 94 John Wayne Commemorative; Winchester Model 94 30-30 Buffalo Bill Commemorative; Winchester Model 94 XTR 375 Bald Eagle Edition; Winchester Model 94 32 Win.; Winchester Model 94 22 Mag; Ruger M77 22-250 w/Scope; Ruger 30-06 Breack Load; Ruger 375 Single; Ruger M77 270 Bolt; Ruger M77 358 Winn Bolt; Stevens 410 Ga. Double; Stevens 16 Ga. Double; Brazilian 20 Ga. Double; Spanish 12 Ga. 3 In. Double; Imported 10 Ga. Double; Casull 454 Revolver; Colt 45 Long Barrel Revolver; Ruger 44 Mag. Super Blackhawk; Ruger 357 Blackhawk; Ruger 22 Single Six; TC 357 Super 14; Hi Standard 22LR Super Semi-Auto;
MOTORCYCLE: 1978 Kawaski 760, 1496 Miles (one owner)
SANDY AND THE LATE LYLE RICE
OWNERS
THIS OFFERING MERITS YOUR ATTENDENCE
IF YOU ARE AN OLIVER FAN, YOU NEED TO BE HERE!!
WE WILL BE SELLING IN 2 RINGS FOR A PERIOD *** TRACTORS AND GUNS SELL AT 1:00 P.M.
NOT RESPONSIBLE FOR ACCIDENTS
NOT RESPONSIBLE FOR ITEMS AFTER SOLD***YOU MUST PROTECT YOUR OWN PURCHASES
LIVE ONLINE BIDDING ON THE TRACTORS THROUGH PROXIBID.COM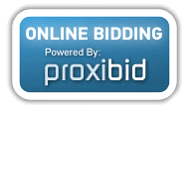 AUCTIONEERS
JEFFREY HAINES 517-398-3668 BRIAN HASTY 517-206-4585
CLIENT

SANDY AND THE LATE LYLE RICE - OWNERS

DATE & TIME

SATURDAY SEPTEMBER 21ST, 2019 9:30 A.M.

AUCTIONEERS

JEFFREY HAINES 517-398-3668 BRIAN HASTY 517-206-4585

LOCATION

7000 Sterling Road Litchfield, Mi. 49252