Extensive milk bottle collection
700 lots ---- all michigan bottles
Sale held at the eagles coldwater mi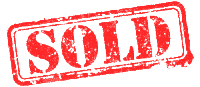 Saturday January 18th And Sunday January 19th

The Second Installation Of Evans Family Milk Bottle Collection Auction, Over 750 Milk Bottles Will Be sold Over 2 days. Sale Location: Fraternal Order Of Eagles 331 Butter Ave. Coldwater, MI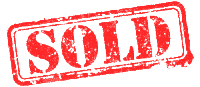 Saturday February 8th 2020 10:00a.m.

Dealer Closeout
Retirement Auction - Bates Tractor - Coldwater, MI
Farm Equipment Trade Ins - Shop Equipment - Parts - X-Mark Lawn Mowers, Trucks - Office Equiment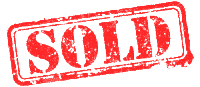 Saturday February 22nd and Sunday February 23rd 
The third installation of the Evan's family milk bottle collection auction
Over 700 milk bottles will be sold over 2 days sale location :fraternal order of the eagles 331 butters ave. Coldwater mi

Sunday march 22nd. One day only
The fourth installation of the Evan's family milk bottle auction
Over 340 bottles will be sold along with bottle caps , porch boxes, insulators, &other allied milk items
Sale location:fraternal order of the eagles 331 butters ave. Coldwater mi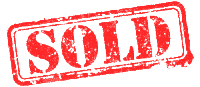 March 30th consignment  auction  
On line only. 505 south broadway union city mi
Closing date march 30th
Call now to consign
Tractors - implements- construction equipt- landscaping - trailers- antique tractors- call for drop off times and details

Farm equipment - Battle Creek, Mi
On line only retirement auction
JD 4440-kubota tractor-JD750 drill
-(6) kill bros wagons
Proxi bid bidding platform


Saturday April 18th 2020 9:30a.m.

Annual Battle Creek Area Farmers Consignment Auction
Held At The Myers Farm 9577 B-Drive North Battle Creek, MI
Call Early To Consign Your Tractors - Equipment - Construction Equipment - Lawn & Garden - Trucks & Antique Tractors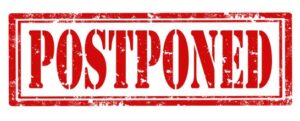 We regret to inform that in light of the more recent extended stay at home mandate we will postpone our planned online only consignment auction at the Myers farm in battle creek
Farm machinery 
Consignment auction
Online only
Closing date Monday April 20th
We regret to inform our many clients&customers that our ANNUAL
Live consignment auction is cancelled this spring due to the Chinese Corona
Virus that we all are dealing with
However we will sponsor an online only
Farm machinery auction held at the Myers farm same location 9577 B drive north battle creek
Items we will accept : tractors combines tillage equipment hay equipment backhoes skid loaders construction equipment utility equipment landscape
Trucks trailers atv's & rtv'
WE WILL NOT ACCEPT SMALL ITEMS
FOR THIS AUCTION
NOTHING SMALLER THAN A LAWN
MOWER
Drop off dates April 9th 10th &11th
From 9 to 5 PM
(Note items may be also dropped off earlier however sales staff will only be at the sale site for unloading and sign up
April 9th 10th and 11th)
Final date to place online bids will be April 20th at 8pm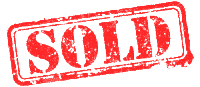 THURSDAY AUGUST 13TH 10:00 A.M.
ESTATE SALE - Reading MI.
EXTENSIVE SHOP TOOLS – FORD JUBILEE – ZERO TURN LAWN MOWER, Collectibles, Ford Pick-up
Auction In Conjunction With Haines & Associates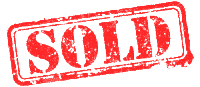 MONDAY AUGUST 31St - ONLINE ONLY
Farm Equipment Consignment Auction
Auction Held At Our Auction Yard - 504 S Broadway Union City, MI
Items To Be Dropped Off August 20th, 21st, & 22nd 9 -5 p.m.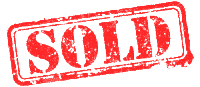 FRIDAY AUGUST 28th CLOSING DATE
Online Only - 46 Acres M/L
1/2 Mile North Of Tekonsha, Mi

SATURDAY SEPT. 19th 10:00a.m. - Litchfield, Mi
Farm Auction - John Deere 8420 Tractor, John Deere 9550 Combine, Backhoe, Excllent Line Of Equipment - Sale Held In Conjunction With Haines & Associates
-Live Auction With Online Bidding - Bidding On Select Items Thru Proxibid.com

ONLINE ONLY
ANNUAL FALL CONSIGNMENT AUCTION
HELD AT THE MYERS FARM BATTLE CREEK, MI.
THIS YEARS AUCTION WILL BE ONLINE ONLY!
CALL EARLY FOR MAXIMUM ADVERTISING

Saturday October 10th 10:00a.m.
-Estate Auction-
Real Estate & Personal Property
3 Bedroom Ranch & 10 Acres
Tractor - Tools, Household
Burlington, Michigan
NOVEMBER DATE & TIME TO BE ANNOUNCED
FINAL INSTALLMENT OF THE EVANS FAMILY
COLLECTIBLE MILK BOTTLE COLLECTION
CHECK WEBSITE FOR DETAILS
DECEMBER DATE & TIME TO BE ANNOUNCED
2 DAY AUCTION OF COLLECTIBLE DAIRY ITEMS,
INCLUDING CREAM SEPARATOR, ICE CREAM & BUTTER MOLDS, ETC.
CHECK WEBSITE FOR DETAILS
JANUARY, 2021 – DATE & TIME TO BE ANNOUNCED
2 DAY AUCTION OF COLLECTIBLE DAIRY ITEMS
CHECK WEBSITE FOR DETAILS